As a Kathak Guru, an enterprising businesswoman, enthusiastic social activist, Wellbeing & conscience coach and most importantly, mother of two & wife of an investment banker – Aparna Mishra dons various feathers in her hat !
Aparna Mishra is a management graduate(Patna University, UGC) & M.Ed. (All India Gold Medallist – Kathak Nritya Bhaskar ) in Indian Dance & Music.
while pursuing her school, she started learning Kathak at the age of 3. At the age of 9 her compassion & empathy marked a different journey for her.
She started teaching Dance to lesser privileged children (of house helps) around her who would live at the backyard of her bungalow and won't even attend school. And then this gesture was expanded to neighbouring localities. Soon she realised the need of funds to aid them with basic necessities like a notebook, pen, ghunghroo's etc so she started teaching dance to her friends, and their younger siblings and choreograph their school performances and would charge them for this.
She lost her father at an early age and right after in 2000 after passing her 10th grade, with support of her grandmother (Lt. Smt. Rama Mishra) she laid the foundation of Kala Saadhna Academy– where she would officially teach dance to women and children under the Guru Shishya Parampara.
Now she would full-fledged support the dance training & basic education of these lesser privileged children through her income from Kala Saadhna dance academy. Unknowingly she then laid the foundations of what it is "Shivaakriti foundation" today, a registered Ngo promoting Indian art & Culture. Kala Saadhna further expanded into a centre of various Indian art forms and a centre of promoting the plethora of Indian culture.
In 2006 she got selected at SSB Allahabad & got selected for SSC as Lieutenant. Being an ardent Patriot, she was demotivated by the exclusion of Women officers at borders, and choose to serve her nation in her own creative way and quitted SSC. She believed , we need soldiers and reformers for our society – to protect the social fabric against the evil & odds which was equally important as fighting on the border against enemies. We may have enemies inside – in form of antisocial activities, unhealthy psychology, lack of education & employment, drugs, directionless youth!
Later her vision added new dimensions to her goals ! She has been a social reformer using Indian art as a communication tool. She has creatively conceptualized several performances / workshops & events that are not just entertaining & thought provoking but also stimulating towards social wellbeing while promoting the Indian classical dance. Her recent stage production "Kathak For HIM" has been a trend setter to the modern age mind which highlights the taboos related to men & society. Very objectively, it discusses the social, moral and personal responsibilities and challenges in an recreational manner.
Apart from 'Kathak For HIM' her social campaigns like – Hanuman Tandava – on anti-social practices , Dance of Nature – Global warming , Evil Addiction – a campaign on drug addictions etc have received many awards & standing ovations !
In 2016 Mumbai, She officially laid the foundation of the trust called Shivaakriti Foundation on the name of her 2 daughters – Shivanshi & Kritika.
Her vision and mission of serving her nation is fulfilled well through "Shivaakriti Foundations" and its various projects, Project "Susanskrit" through which she introduces Indian classical dance and music to the underprivileged, and disoriented youth, as a skill development, career and personal growth opportunity. Project Kshamta – focusing on training the especially abled people, Project Sa'Shakt – which empowers rural Women; and various social campaigns raising awareness – are her humble attempt & vision of a better society.
Aparna Mishra, chairperson and managing director of "Kala Saadhna, Indian art and culture Centre" has innovative take towards Indian Art & culture, where she introduces Indian Classical Dance & Music as a life style and fitness mantra. Her unique innovations have been a major contributing factor to the social & personal wellbeing while promoting & using Indian Classical dance & music as a communication tool.
In last two decades she has been guiding her followers and shishya's find their inner balance through the power of Indian Dance & Music. Her conceptualized technique, "Natya Yoga" – elevates the living experience by activating the energies within. As a globally renowned Kathak Guru, she inspires the young generation by not just imparting the formal Kathak training under the "Guru Shishya Parampara" form but also sow spirituality and cultivate a value system, and guide them to keep their conscience balanced and clean.
She introduced a unique wellbeing therapy through conscience coaching in 2009 which focuses on complete wellbeing of Body, Conscience & inner intelligence, She's been councelling her followers & clients globally through as "conscience Coach" – a one of its kind in the world !
She has imparted professional Kathak training to more than thousands of students across society, age and different professions. With her unique style and vast experience, she trains the Intellectuals of the country from IIT & IIM's to the CEO's of MNC's, blending the classical dance format with their areas of interest! Not just the professionals, she has projected ample creativity by training the youth, kids & home-makers blending their interests with classical dance. Over the years she has conceptualised & choreographed and compositions for NCC and the Indian Army. She was honoured to be at the NCC Youth Exchange Program, representing India as a royal guest of Nepal, at the king's palace, which was attended by delegates from 22 countries. Aparna was awarded for excellence in Classical Dance presentation and her thoughts on Global peace. In addition, she has received a medal on Republic Day 2002, from the then Prime minister, Sri Atal Bihari Vajpayee, for her dance presentation. She has been awarded for her work in various countries, by Chief ministers of Various Indian states, Educational Institutions, Defence, Police & burocrats, Media houses and have choreographed & Directed many events and creative works for them.
Aparna Mishra, Director of "Shivaakriti creation Pvt. Ltd " – an events and creative production company focuses on creative conceptual productions, Social Campaigns , Corporate & government Events and much more.
Recently, her creative project & Vision for global tourism through Indian Art & Culture has been widely appreciated in the global market, and was awarded in London (Nov 2016) at the "World travel Market "event for promoting Indian Art & culture through tourism!
As a Kathak Guru and Conscience coach, Aparna has dedicated her life to the realization of self through imparting training to her shishyas, followers and seekers!
She continues to re-discover herself through dance music and spirituality!
PRESS & MEDIA INTERVIEWS
A Kathak Guru, an enterprising businesswoman, enthusiastic social activist & conscience coach is also chairperson and managing director of " Kala Saadhna , Indian art and culture Centre"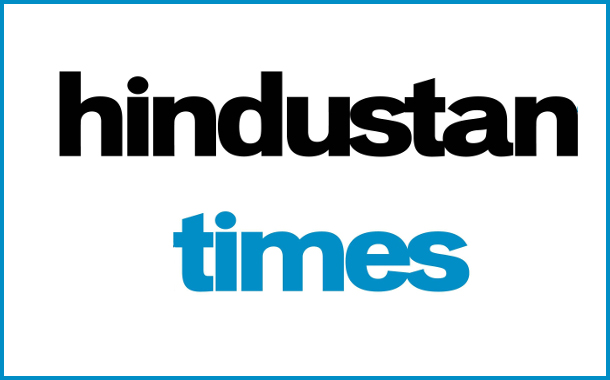 Kathak for HIM – Wellbeing Tadka with Kathak Guru Aparna Mishra
Hindustan Times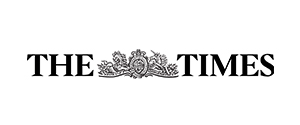 A Woman with a touch of wellness. " Kathak Guru Aparna Mishra creates magic with her signature style – Naatya Yoga, a holistic format for complete Wellbeing
The Time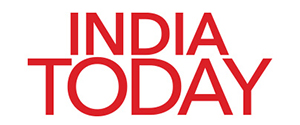 on International Dance day – Aparna is making Men dance to her Kathak Tunes !
India Today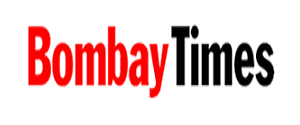 Kathak with Aparna Mishra is a healing therapy, a stress buster and fun quotient, all in one!
Bombay Times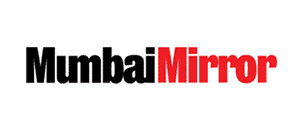 SHE'S GOING FOR BLOKE! Kathak Guru Aparna Mishra is on a crusade to convert as many men as she can into dancers! A special interview on Kathak For HIM
Mumbai Mirror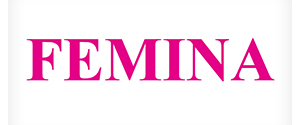 Dance like a man – " I employ science, Quantum Physics , Maths – as men respond better to physics , logic & numbers!' A new era of Indian classical dance with Guru Aparna Mishra.
Femina